"OUR CLIENTS

  ARE ANGELS"

West Point Monument

212 W. Sheridan St. - West Point, Nebraska 68788

Phone: (402) 372-5149   ~   E-mail:info@wpmonument.com




Visit our showroom & large outdoor display 9-5 / M-F ~ Other times by appointment - Home visits by request.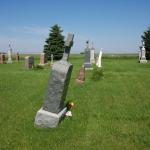 FOUNDATION DESIGN

(FOOTINGS)

WHAT YOU EXPECT MAY NOT BE WHAT YOU GET !

SOME MONUMENT COMPANIES CUT CORNERS ON THEIR FOUNDATIONS - SINCE THEY KNOW THAT YOU CAN'T SEE HOW THEY DO THEIR INSTALLATION AND THE RESULTS WON'T BE EVIDENT FOR YEARS. WEST POINT MONUMENT HAS REPAIRED THOUSANDS OF THESE LEANING MONUMENTS FOR CEMETERIES THROUGHOUT THE AREA.

                ~~~~~~~~~                                                         

A GUARANTEE SHOULD BE BACKED UP BY CRAFTSMANSHIP AND A COMMITMENT TO DOING THE JOB RIGHT - OTHERWISE YOUR GUARANTEE MAY BE WORTHLESS.

                          ~~~~~~~~~

WEST POINT MONUMENT BACKS UP THEIR GUARANTEE WITH QUALITY WORKMANSHIP                & 6' DEEP FOOTINGS.